Welcome to the Graduate Program in Physics at the University of Missouri! The Department's expectations of graduate students are simple – progress toward your degree goal. Your goals are best met by close cooperation between you, your adviser, and the rest of the faculty. We hope that your graduate years are productive and successful!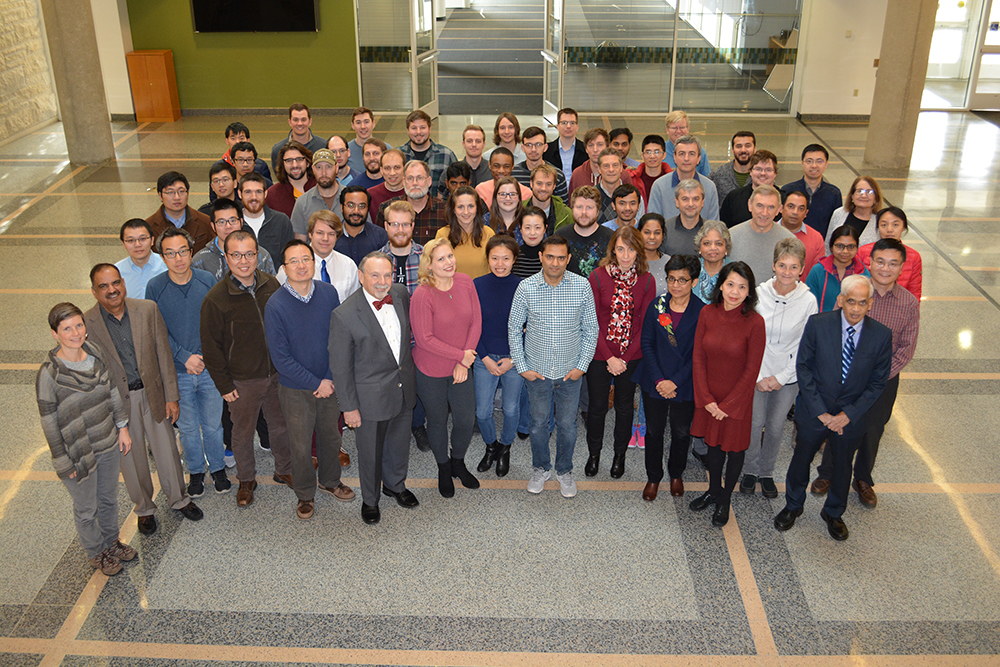 The Department
Because the Physics and Astronomy Department is relatively small, graduate students are better able to maintain a close relationship with the faculty. Our facilities include various laboratories within the Physics Building as well as the Research Reactor. In certain cases, a student's work may be done in collaboration with other Departments in Science and Engineering. A major interdisciplinary program under development and strongly supported by the Department is that of Materials Science.
The largest research area is in experimental and theoretical condensed-matter physics. Graduates in these fields have been very successful in continuing their careers in industry and academics. Other research programs in which thesis work may be accomplished are biological physics and astronomy/astrophysics.